Brr! This morning has more of a chill to it than the past couple days, a reminder than Autumn is here. (Or officially will be on Thursday.) My tomato plants are looking a lot less happy than they did just a week ago, and I'm thinking green tomato chutney will be in the works pretty soon.  While some areas of the country are still dry and very warm, in many areas it's about that time to start considering winterizing sprinklers. Last year I wrote a more comprehensive blog
Contact your Customers…and Potentials!
While most states won't get a hard freeze this early in the season, if it's getting close to a frost,  it's likely that most people aren't using their sprinklers. If you're in the irrigation industry, consider sending out flyers to potential customers now, especially if you're in the Northern states.  Consider providing a discount if they sign up for winterizing, spring tune-ups, and backflow testing next year.  I'm a huge fan of combination sales because I know I have to do those things either way. I might as well schedule them all at once! Last year I wrote a more comprehensive blog on winterizing, and popular mechanics has some good tips on winterizing your home outside of sprinkler systems.  Also, now is a great time call up all the customers you tested backflows for earlier in the year to set up a time to winterize their irrigation system.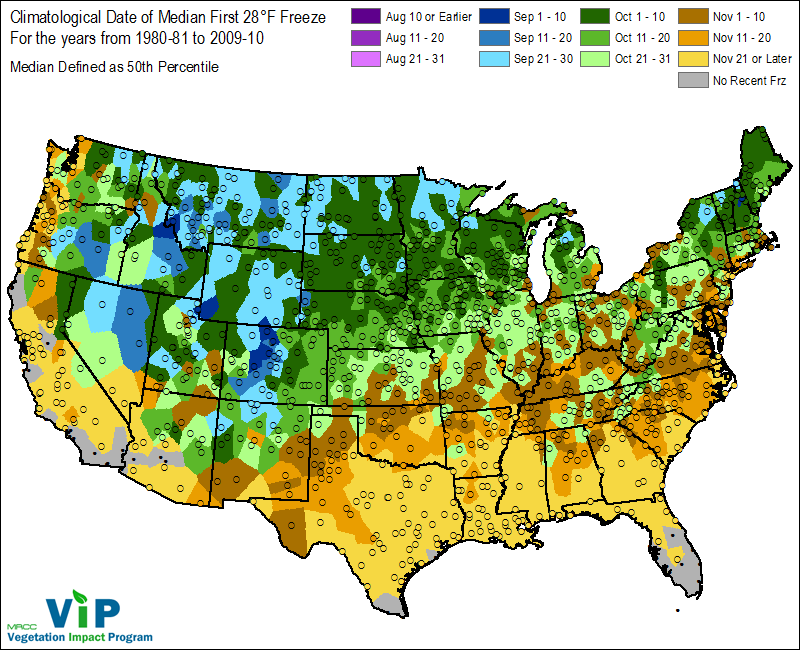 Initially, meteorologists had expected a La Nina winter, which can create cooler temperatures in the Pacific Northwest, and slightly warmer temperatures in the South Eastern states. However, ocean temperatures aren't predicting a La Nina yet, so winter could be pretty typical this year–so make sure to winterize your irrigation systems accordingly. And Southern Florida and Southern California? You lucky ducks…you can skip your winterization. But hey! Make sure to do an annual tune up–maybe January when the rest of us are covered in snow!
Hello Autumn! Time to Winterize.